Children & Youth Education at NNLS
Children & Youth Education at NNLS
Who We Are
Niki Jackson
Director of Education
Niki has been the Director of Education at NNLS for the last 7 years. Previously she worked as a teacher and senior leader at Clore Shalom Primary School. Niki has worked in Jewish education and community work for close to 30 years, both in the UK and in Israel. She has worked in a variety of formal and informal settings including UJIA, The Jewish Agency and The Israeli Forum. She sees herself as an intrepid traveller and has enjoyed some incredible volunteering opportunities in Asia and Africa. In her free time, she is an aspiring farmer.
Annika Schuette
Assistant Director of Education
Annika has started working as one of the new Assistant Directors of Education at NNLS after having already worked here as a teacher at Haderech and Kehilatainu.
She studied Religious Studies and Portuguese at university in Germany where she grew up. Annika did her teacher training in London and has worked as an RS teacher in different school settings. She is passionate about diversity, inclusion and accessibility in education.
Annika enjoys a good discussion about various topics, going for walks, spending time with friends and when time allows cooking, baking and growing her own vegetables.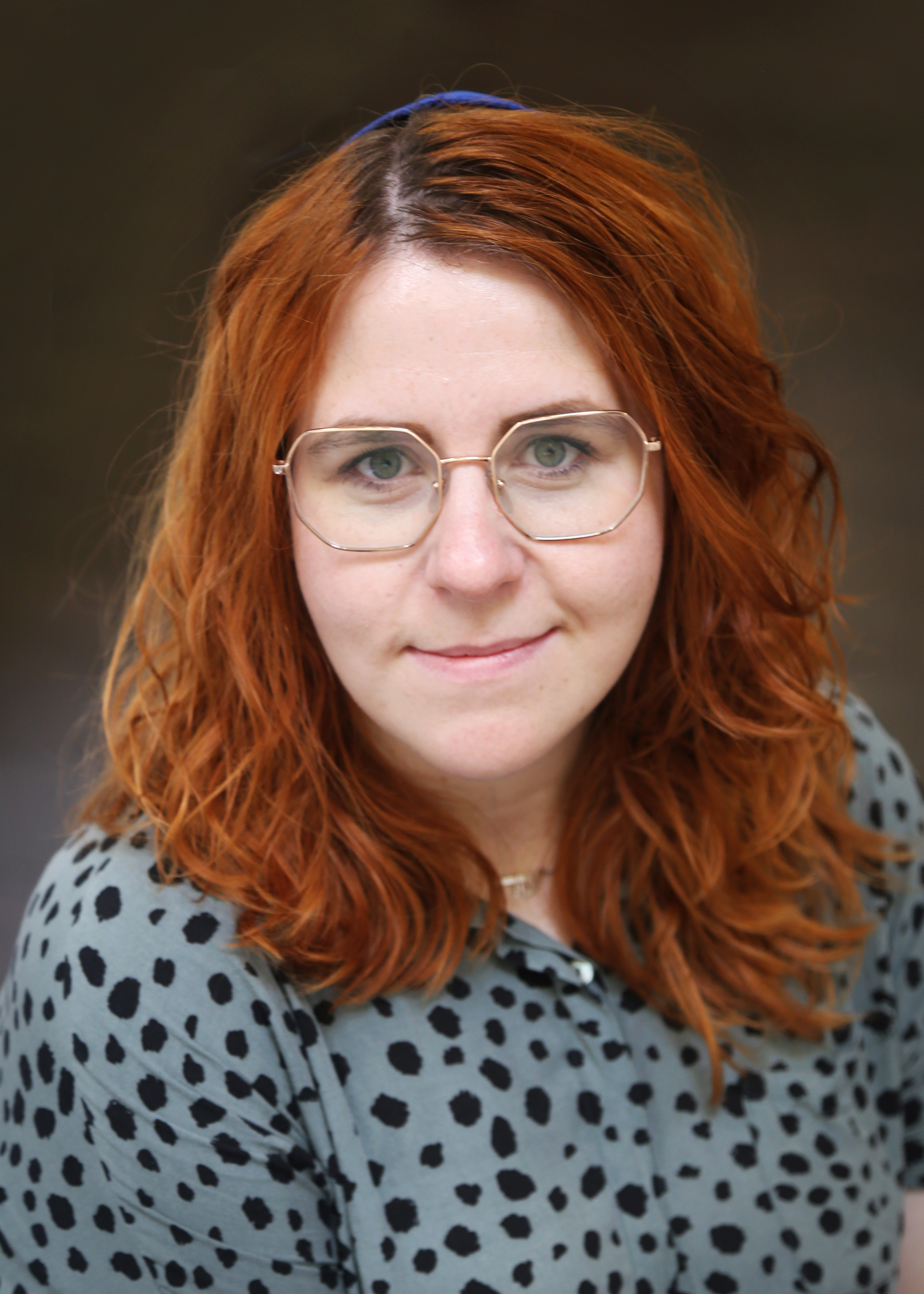 Adam Stephens
Assistant Director of Education
Adam has recently started working as one of the new Assistant Directors of Education at New North London. He grew up in the NNLS community and was an active participant and leader in Noam. He completed his Master's in Developmental Psychopathology at Durham and went on to work in a number of both specialist and mainstream schools. When he is not thinking about how best to provide Jewish education to children and young adults, Adam enjoys reading, running and relaxing with friends.
Lindsay Fabes
Youth Worker
Lindsay has previously been a B'nai Mitzvah Coordinator, Judaics and Hebrew studies teacher, as well as an Engagement Director for several synagogues and organizations in the United States. She hopes to share her passion for Jewish studies with the students at NNLS this year. Lindsay is currently studying for her MA in Screen Acting at the University of London at Goldsmith's, and plans on using her performance background her in London. She hopes to create a welcoming and enjoyable environment for the NNLS students to thrive.
Ayala Gottlieb Alter
B'nei Mitzvah Coordinator
Ayala joined the Education team at NNLS in 2021. She grew up as part of the NNLS/Noam community and graduated from Bristol University with a BA in Music in 2020. Ayala has a special interest in Jewish music and enjoys empowering others to learn to lead services and leyn. She is talented singer, cellist and budding music producer, and is studying to be a Chazan with the European Academy for Jewish Liturgy.
Goals
We strive to create inclusive programmes which equip young people with the experiences, skills and knowledge to lead an enriched Jewish life.
We do this by incorporating the following elements into our programmes:
Love of our Community
We hope that our young people gain life-long friendships rooted in kindness and respect. We want them to feel deeply connected to the NNLS community and the wider Jewish people.
We are proud of the diverse makeup of our young people. We celebrate individuality, support different learning needs and work to make NNLS feel like a home for all.
Love of Learning
We want our students to love their Jewish learning and see it as a meaningful and relevant part of their life. Our child-centred approach considers their needs and interests and we create experiential programmes and opportunities for all ages.
Through our programmes they gain knowledge and practical experiences related to Jewish History, values, philosophy and the festivals.
We place an importance on learning Hebrew as a way of connecting to prayer and Jewish texts.
Ritual Prayer and Spirituality
We encourage our young people to develop a rich inner life and relationship with God and Jewish traditions. We expose young people to the full range of prayer and rituals and show them how to use and enjoy them in their daily lives.
Tzedakah and Social Action
Young people are encouraged to consider how they can be active citizens contributing to both the community and wider society through charity and volunteering.
Personal Development
We want our young people to be mindful, reflective, and intentional when it comes to their behaviour. We teach them about middot (personal qualities) rooted in our textual tradition and encourage them to draw on these Middot in their behaviour.
Youth Leadership
Young people give back what they have gained from their time at NNLS by becoming leaders and role models for younger children. We give them opportunities to develop core leadership skills and to grow into thoughtful, knowledgeable, and compassionate members of the community.
Fri, 8 December 2023
25 Kislev 5784
Today's Calendar
---
Upcoming Programs & Events
---
This week's Torah portion is

Parshat Vayeshev
Chanukah
View Calendar
Children & Youth

For information for on obtaining CRP points for Jewish School Admissions click here.
For Children & Families up to Year 6 click here.
For Youth from Year 7 click here.
Download our app!
Search 'NNLS' in the iTunes App Store or 'New North London Synagogue' in Google Play. Contact the Synagogue Office if you need help logging in to your MyNNLS account.
Fri, 8 December 2023 25 Kislev 5784